Descript is a powerful transcription and video editing tool. Export projects you've edited in Descript directly into your VideoAsk media library.
If you're new to video editing or Descript, get up to speed with the basics in the Descript Help Center.
Note: You'll need a Descript account for this workflow.
Export Descript videos to VideoAsk
1. When you're done editing your video in Descript, click Share.
2. Select the Export tab.
3. Click the More... option.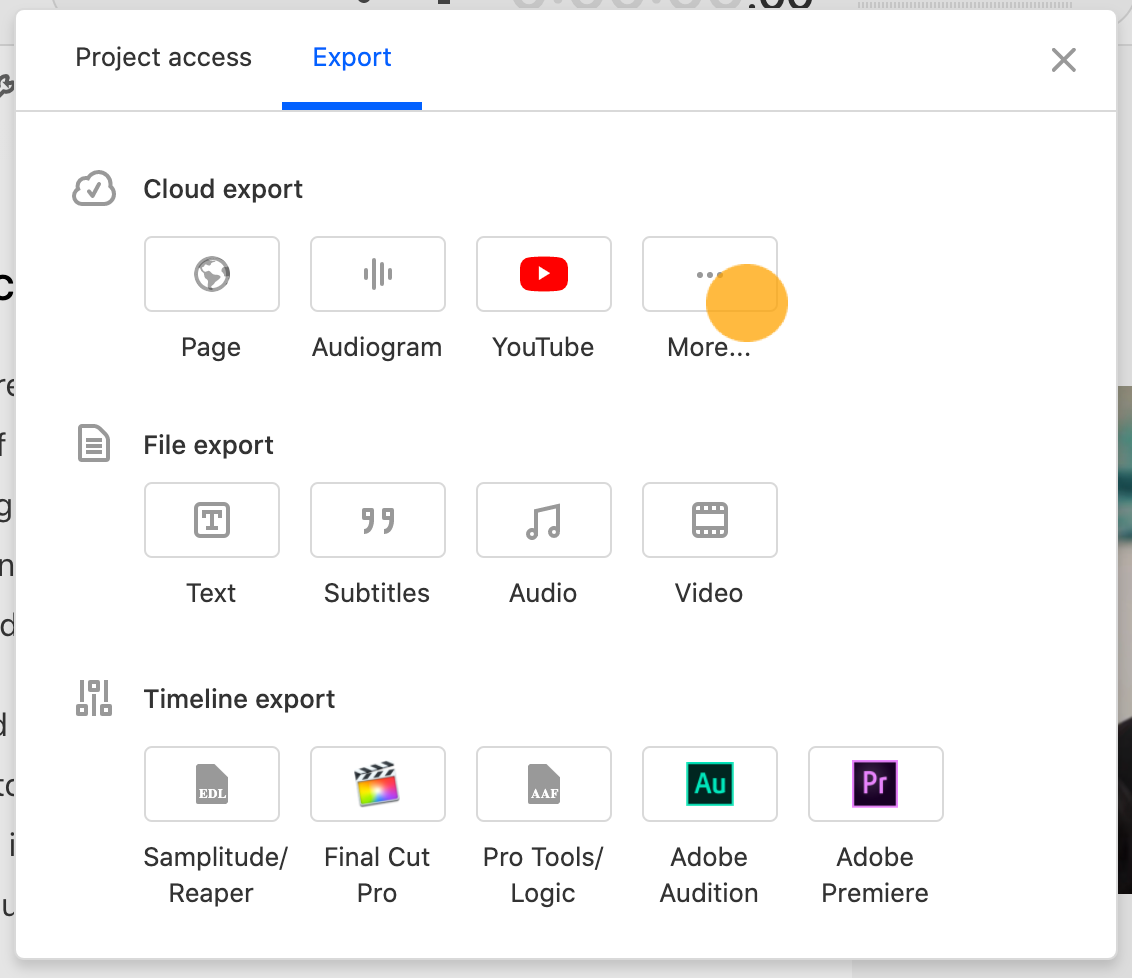 4. From the dropdown menu, select VideoAsk.
5. Before you can export your video, you first need to publish it. Choose a name and page settings and click Publish.
6. Click Continue with VideoAsk.
7. Your video might take a moment or two to load. When it's ready, click Add to media library.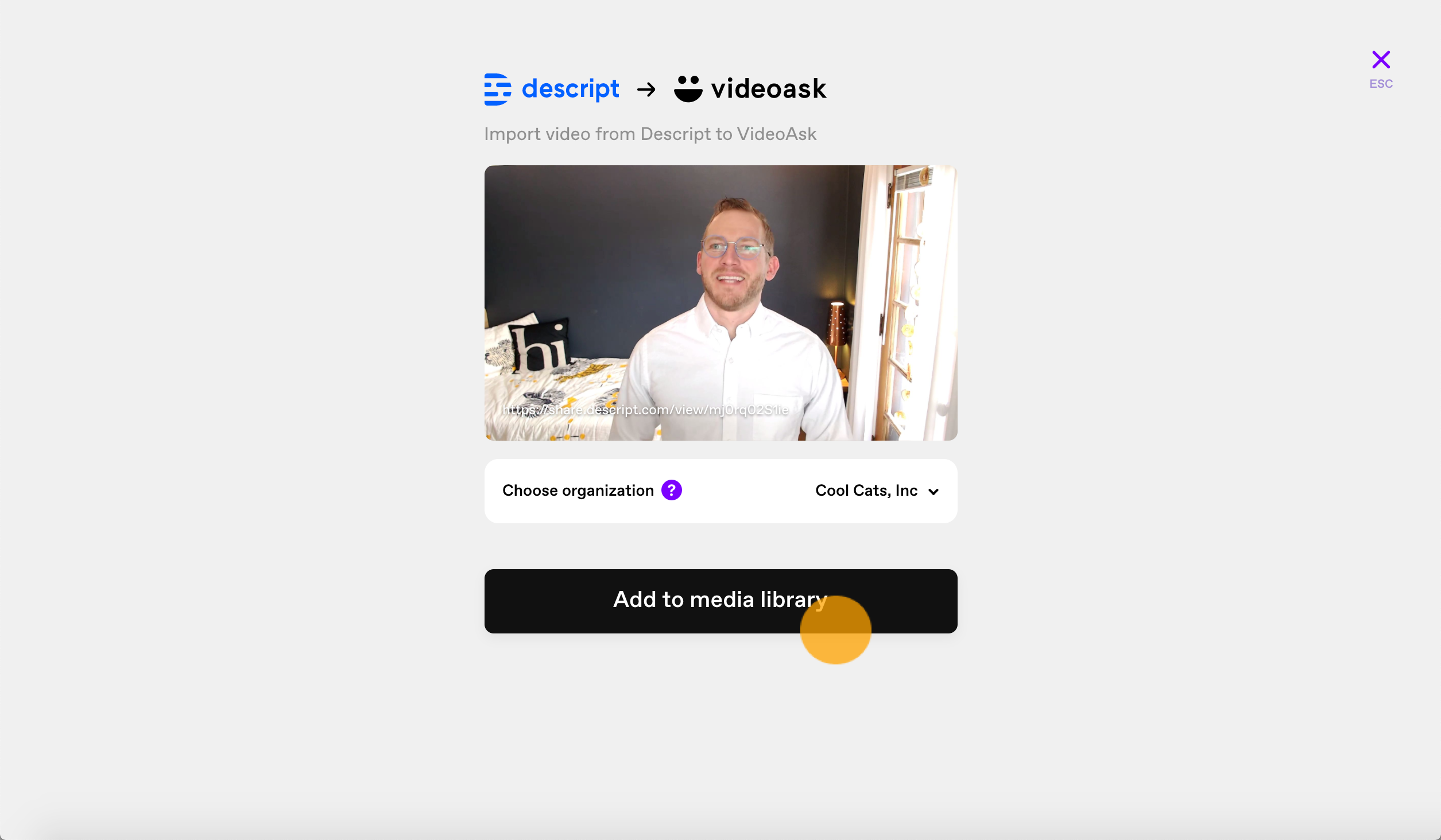 8. You now have two options: If you'd like to create a new videoask with your video, click Create a videoask with this video, If you'd like to add this video to an existing videoask, select it from your media library.