If you've joined someone else's organization but no longer need access to their workspace, you can leave their organization.
Here's how:
1. From your VideoAsk account, switch to the organization you want to leave.
2. Click the Account & Org settings icon to open the user menu.
3. Select Team.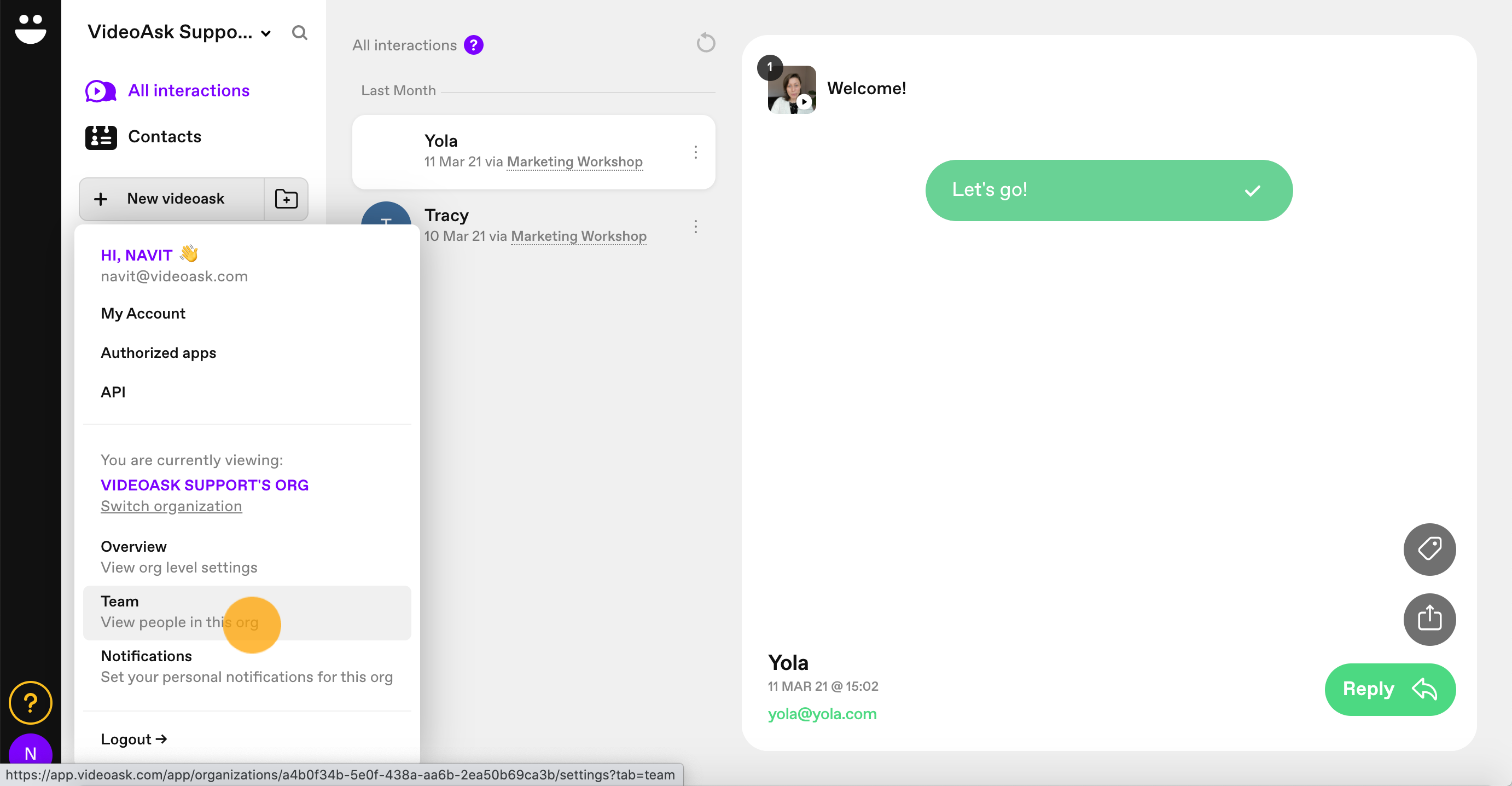 4. Next to your name, click Leave.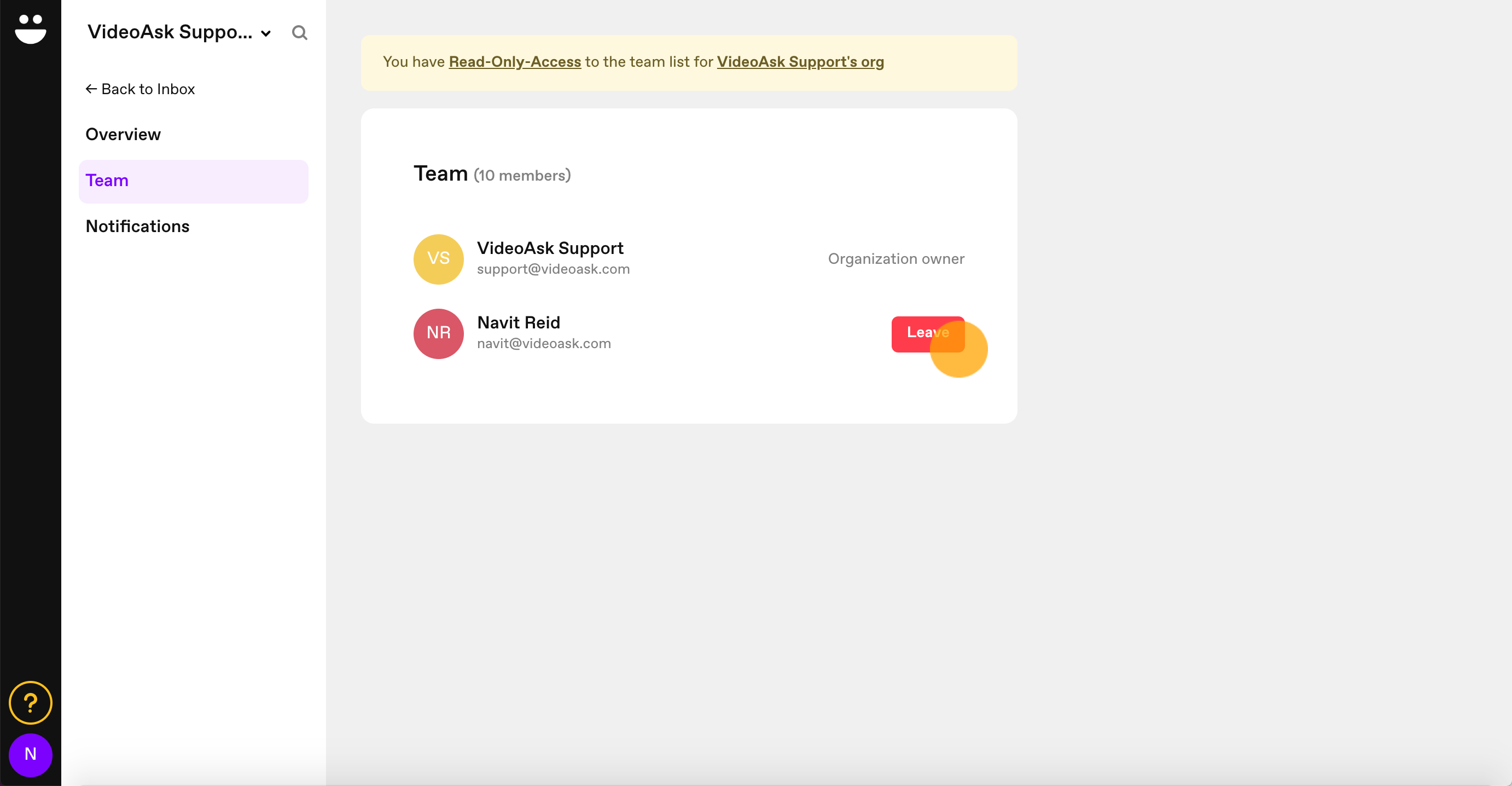 5. Confirm you would like to leave by clicking Yes!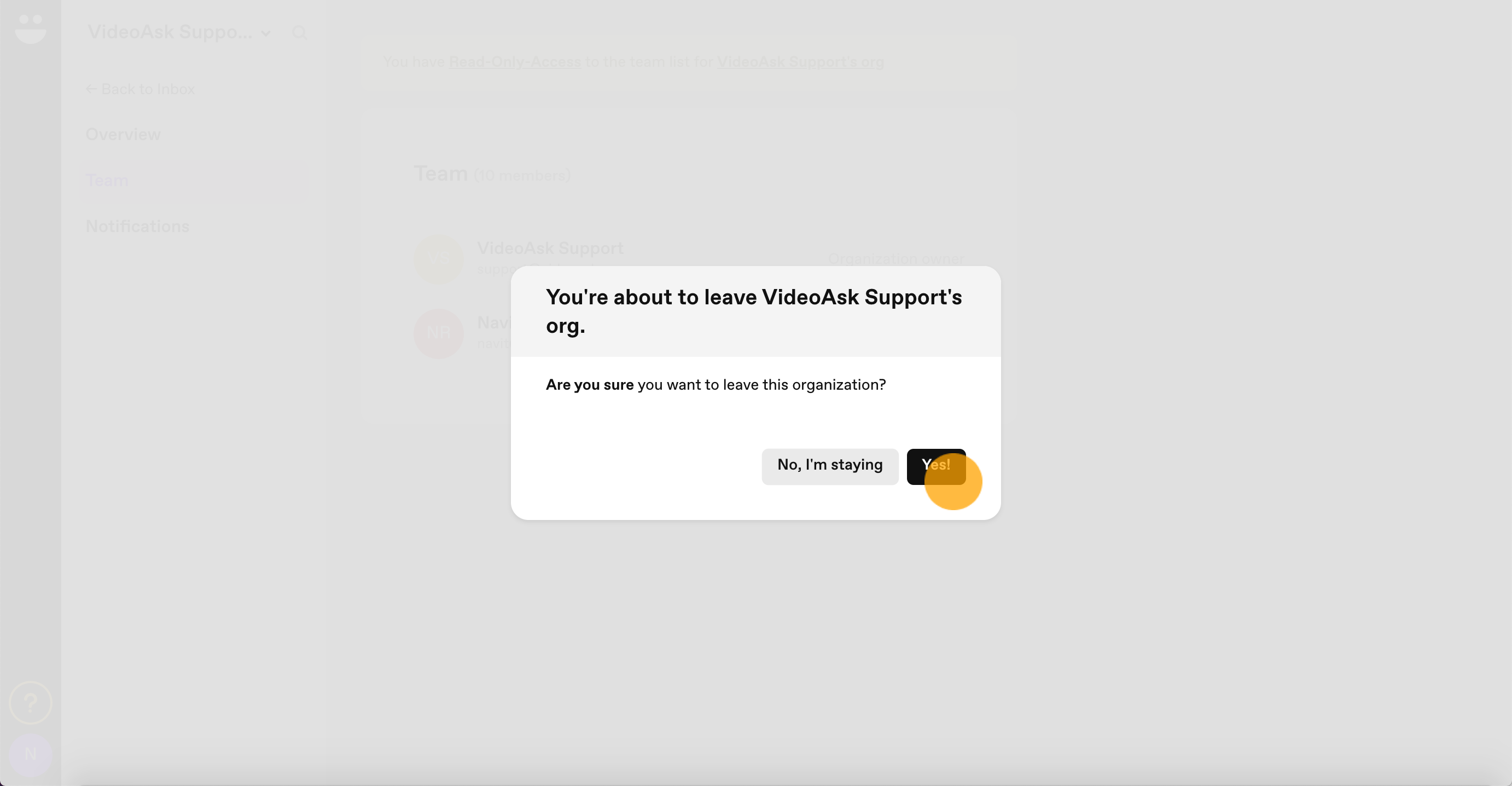 And that's it. You're no longer a team member of that organization!
Note: You cannot leave an organization if you are the owner of the organization. You'll need to transfer ownership before leaving.
💡 Tip: Find out more about managing your VideoAsk organization.