Set up automated workflows with Zapier and zap away repetitive, manual tasks. Here, we'll dive into how to collect responses with a videoask, and send the data to a Google Doc of your choice using Zapier.
Sound good? Read on to learn how to automate this flow.
Before we get started, here's what you'll need to set up this workflow:
A VideoAsk account
A Google account
A Zapier account
Note: Free plans are available for all of these tools.
In our example, we've set up a recruitment screening videoask. We're going to send the answers our candidates submit to a Google Doc. This way, we can quickly remind ourselves what each candidate is all about in time for their scheduled follow-up interview. We'll create a new Google Doc for each candidate's response, but you could add them to the same Google Doc or make a template if you prefer.
💡 Tip: Looking for inspiration on how to use VideoAsk for recruitment? Check out this article.
More ways you could use Google Docs with VideoAsk:
Create a contract and auto-fill respondents' data.
Turn prospects' answers into sales pitch templates.
Present an overview of videask responses to your team.
VideoAsk newbie? Check out how to create your first videoask.
1. From your VideoAsk account, select the videoask you want to connect to Zapier.
2. Click Connect to other apps.
3. Scroll down the list of integrations until you see Google Docs by Zapier. Click Connect.
4. In the When this happens... box, click the down arrow to choose New Response (From a Respondent).
5. In the automatically do this! box, choose Create Document from Text.
Note: Depending on your workflow you might want to choose different options from the dropdown.
6. Click Connect VideoAsk + Google Docs.
7. If you're not already logged in, you'll be asked to sign in to your Zapier account. If you've never used Zapier before, you can sign up for a free account.
8. Click Get started.
9. Choose the VideoAsk account you want to connect, and click Next.
10. If you're part of more than one VideoAsk Organization, select the one with the videoask you want to connect to Google Docs, and click Next.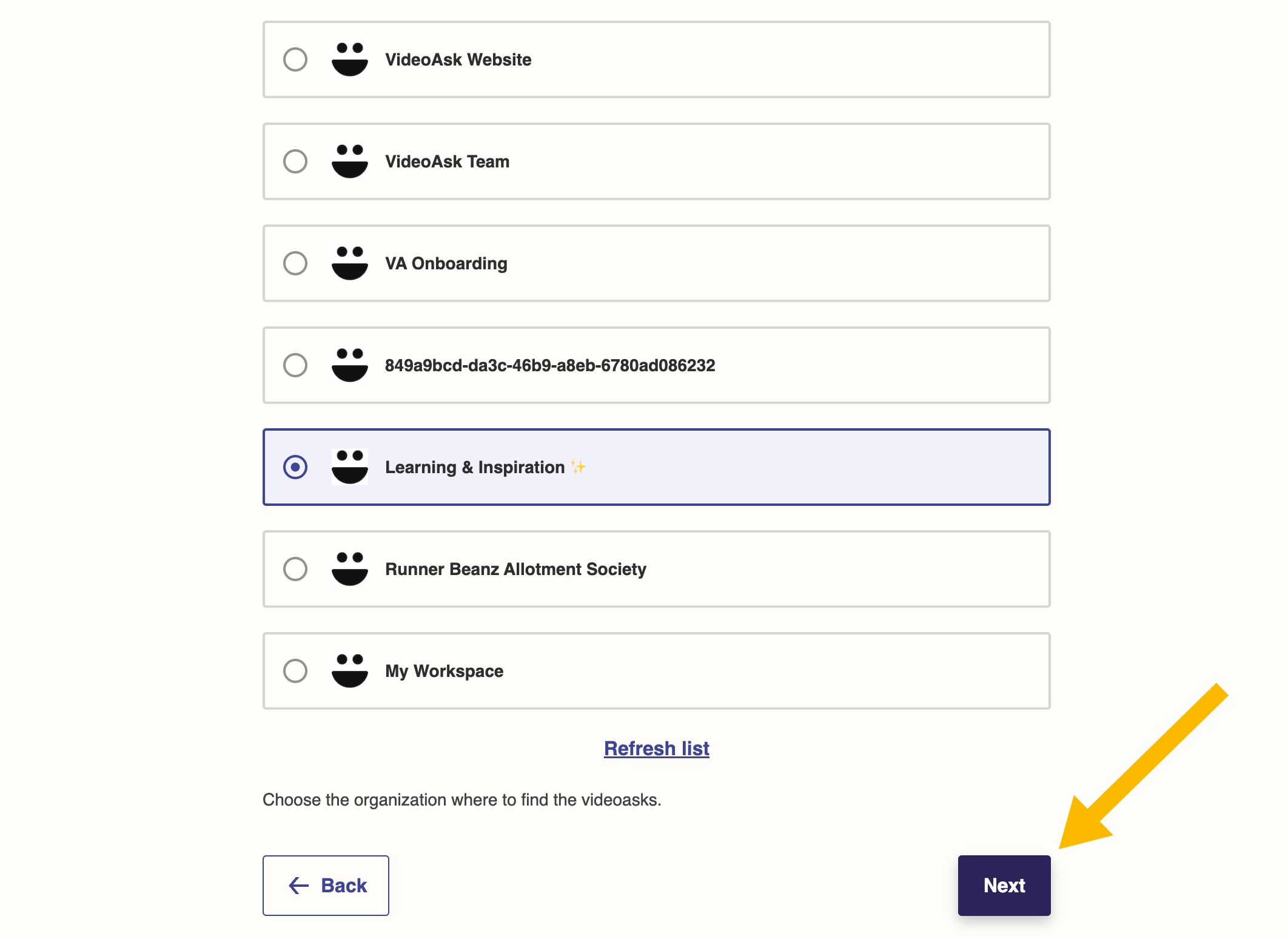 11. Choose the videoask you'd like to connect to Google Docs (you can use the search bar instead of scrolling), then click Next.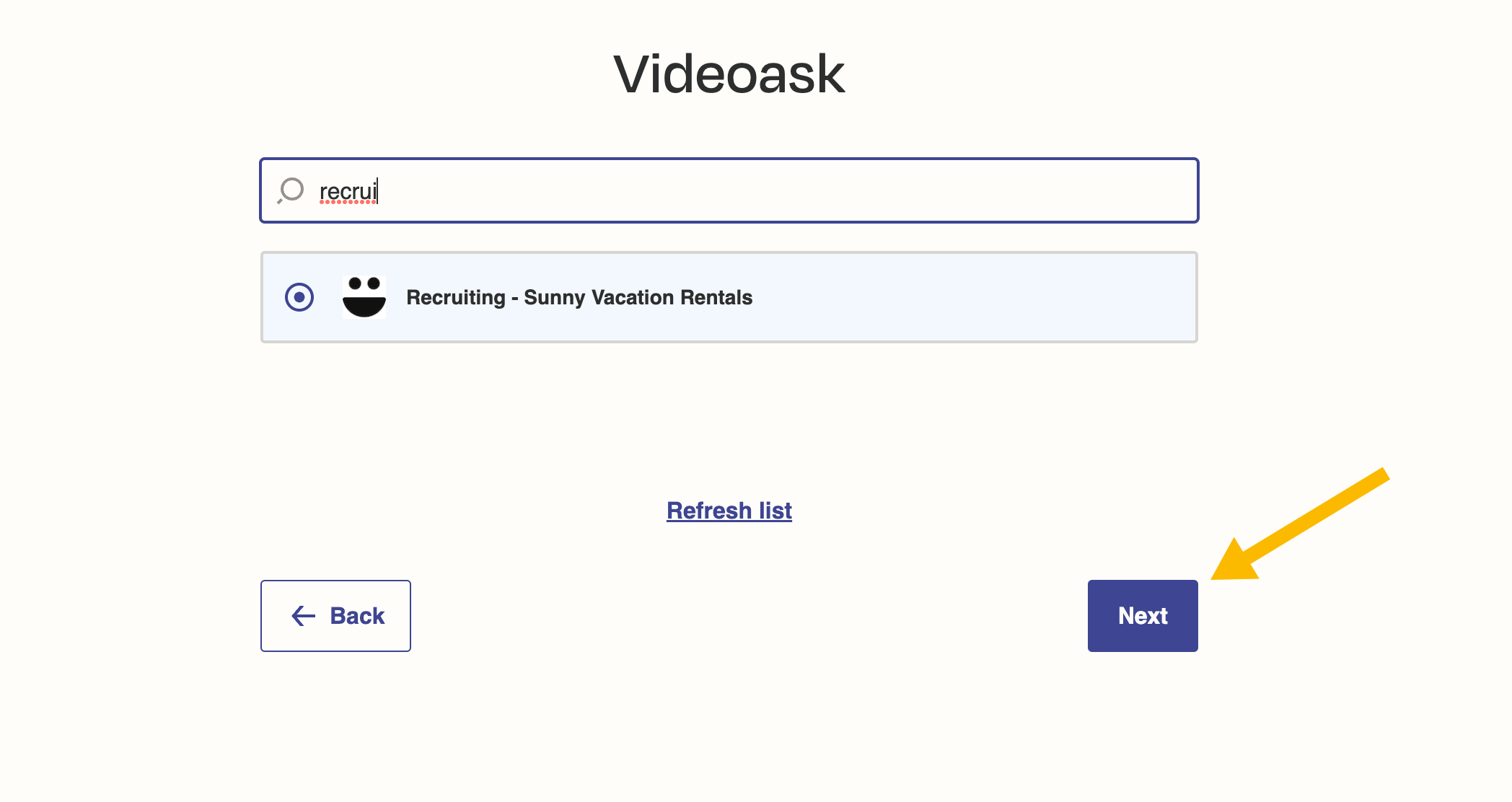 12. Connect your Google Docs account to Zapier and click Next.
13. Choose a Document Name (you can type text and/or click to dynamically populate this with data from your videoask responses).
14. Map the content you want to add to the Google Doc. Like above, this can be a mixture of text and data from your videoask responses. It also supports basic, inline HTML.
15. Choose the folder where you'd like your Google Docs to be created.
16. When you're happy with the setup, click Next.
17. Hit Send test.
18. If everything's working as expected, click Next.
19. To activate the workflow, click Turn on Zap.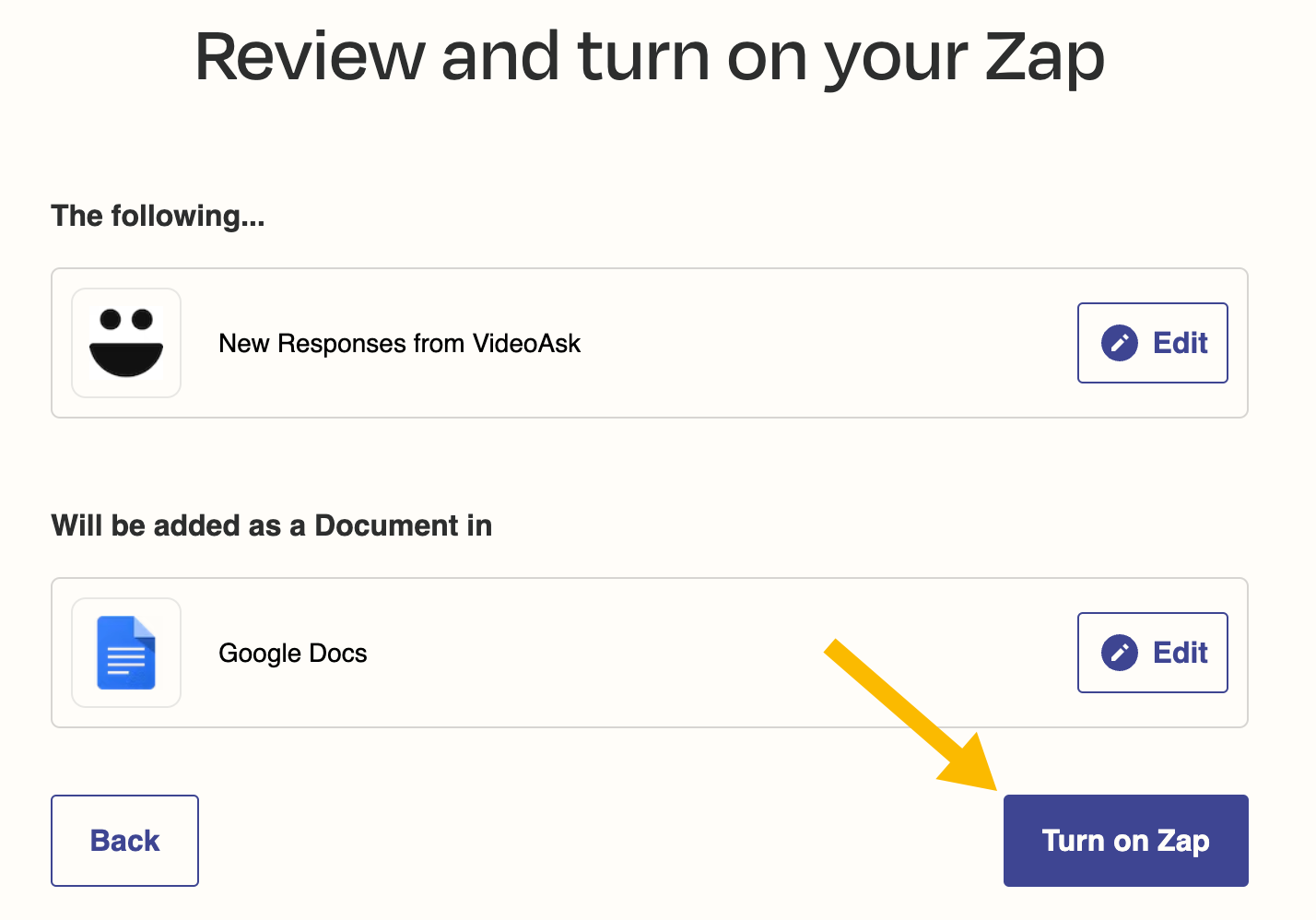 All done! Now, when you receive a response to your videoask, a new Google Doc will be created automatically with the information you mapped out. Zap zap, hooray! 🎉