Lead generation doesn't stop at email collection. In fact, only a small percentage of your prospects will be ready to purchase when they initially give out their contact details.
Now the real work starts. It's time to build an honest, trusting relationship with your potential customers and prove to them that your product or service is a game-changer, or at the very least is of real value. Build brand awareness and provide them with the information they need—when they need it—in a memorable and personalized way.
VideoAsk ticks all the boxes to deliver an engaging, lead-nurturing campaign with an extra dose of humanness thrown in! Impress your prospects with a personal and authentic follow-up video message straight to their email inbox.
Here are our top feature picks to nurture leads and drive conversions with VideoAsk—click on the name of the feature name for a step-by-step guide on how to use it:
1. Lead scoring: If your videoask has taken off and replies are blowing up your videoask inbox, you probably won't be able to reply to all of them with a personal video message. Use VideoAsk's lead scoring feature to prioritize your strongest leads, and reach out to your top-scoring leads with a targeted message based on their characteristics to increase chances of conversion.
2. Tagging: Take your pick between auto and manual tagging to keep your inbox organized and your leads tidy. Add tags to flag conversations to follow up on and assign leads to the correct team member so you can be sure no potential customers fall through the cracks.
3. Integrations: Our ever-expanding list of integrations means that you can automatically transfer your prospects' contact details to your favorite CRM, email marketing solution, and the rest of your tools to follow up with them from there. So there's no need to worry about tedious manual processes to get the information you need, where you need it.
4. Zapier/Make: If you can't find your go-to tool in our list of native integrations, check out Zapier or Make. These powerful automation tools allow you to connect VideoAsk seamlessly with thousands of other apps so you can keep all your data in one place.
5. Media library: Although we're all about personal videos here at VideoAsk, we know that sometimes it's just not feasible to send a personalized reply to each of your leads. Your media library allows you to use any previously recorded or uploaded video in your VideoAsk account in a new videoask, new step, or video reply. So why not try recording a more general follow-up reply that you can send out to your prospects as their submissions roll in?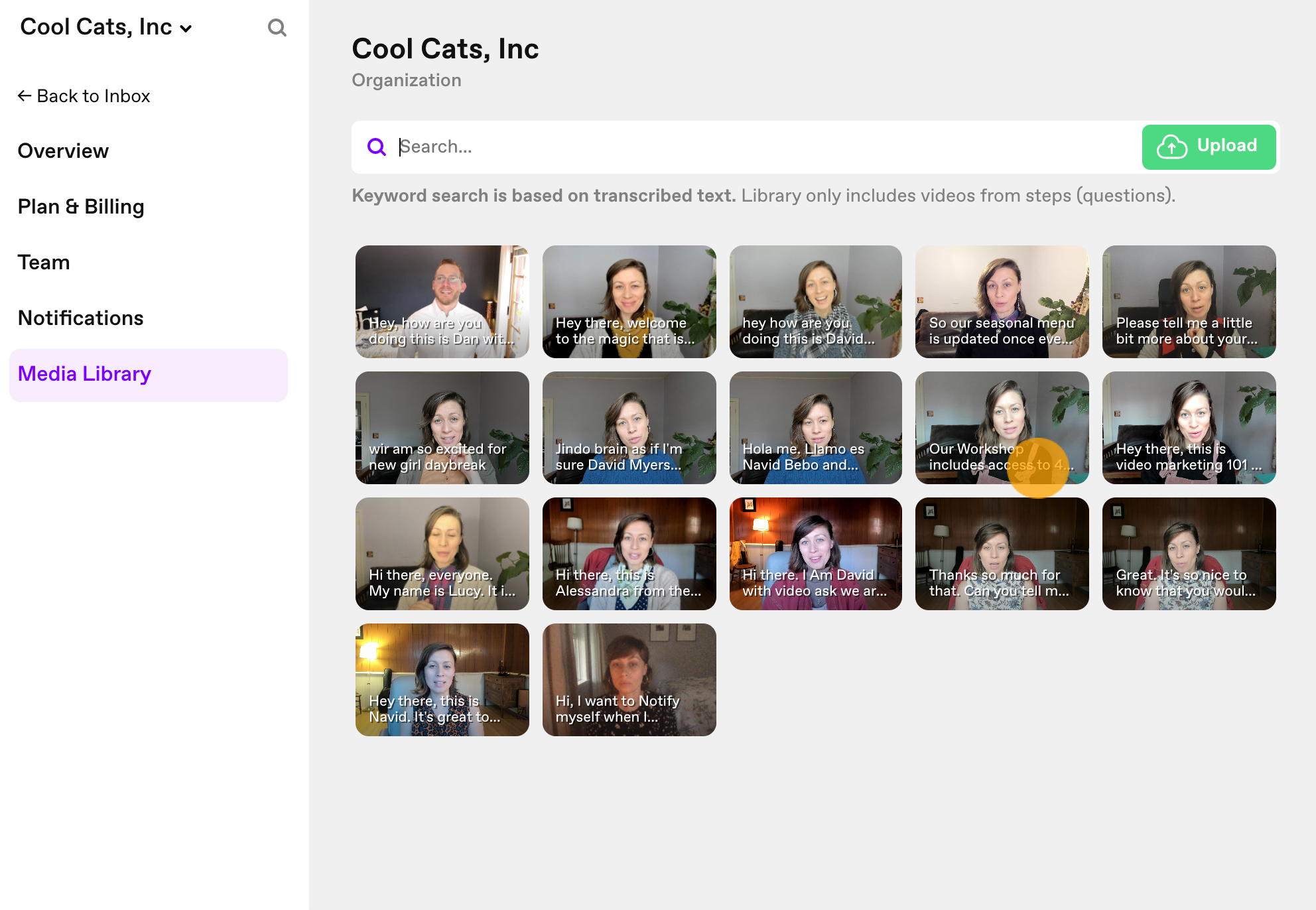 Explore more ways to capture and qualify leads with VideoAsk!