If you're working on multiple videoasks and want to make sure they all have the same brand and look, setting up default settings can be a huge time-saver.
After creating a videoask with default settings, you can still customize each videoask on a case-by-case basis.
Note: Default settings will be applied to any new videoask created in your organization.
Set default brand, language, colors, font, and button shape
1. Click the Account & Org settings icon to open your user menu.
From your user menu, select your organization's Overview.
2. Select a default brand to apply to your videoasks (if any).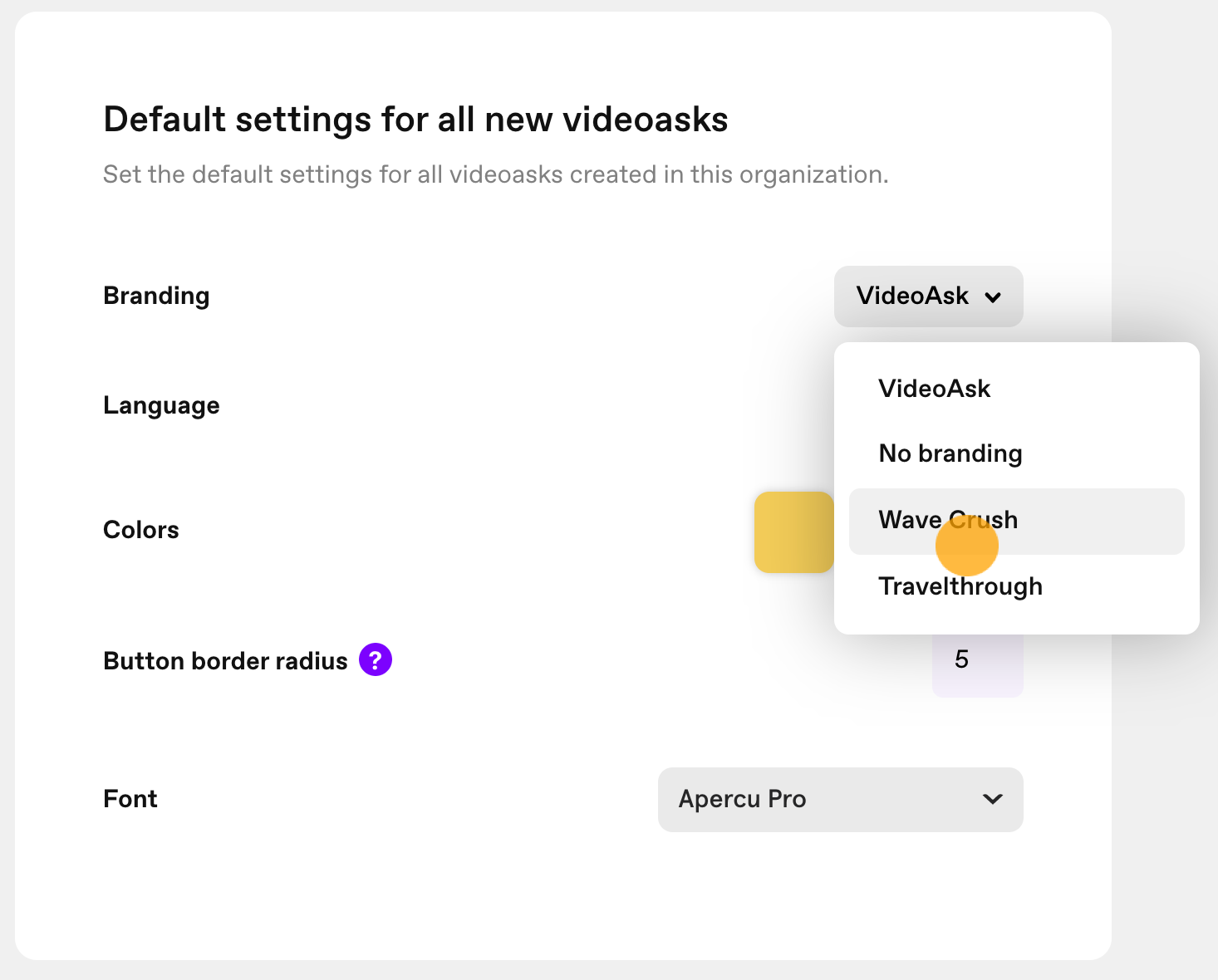 3. Choose a default language.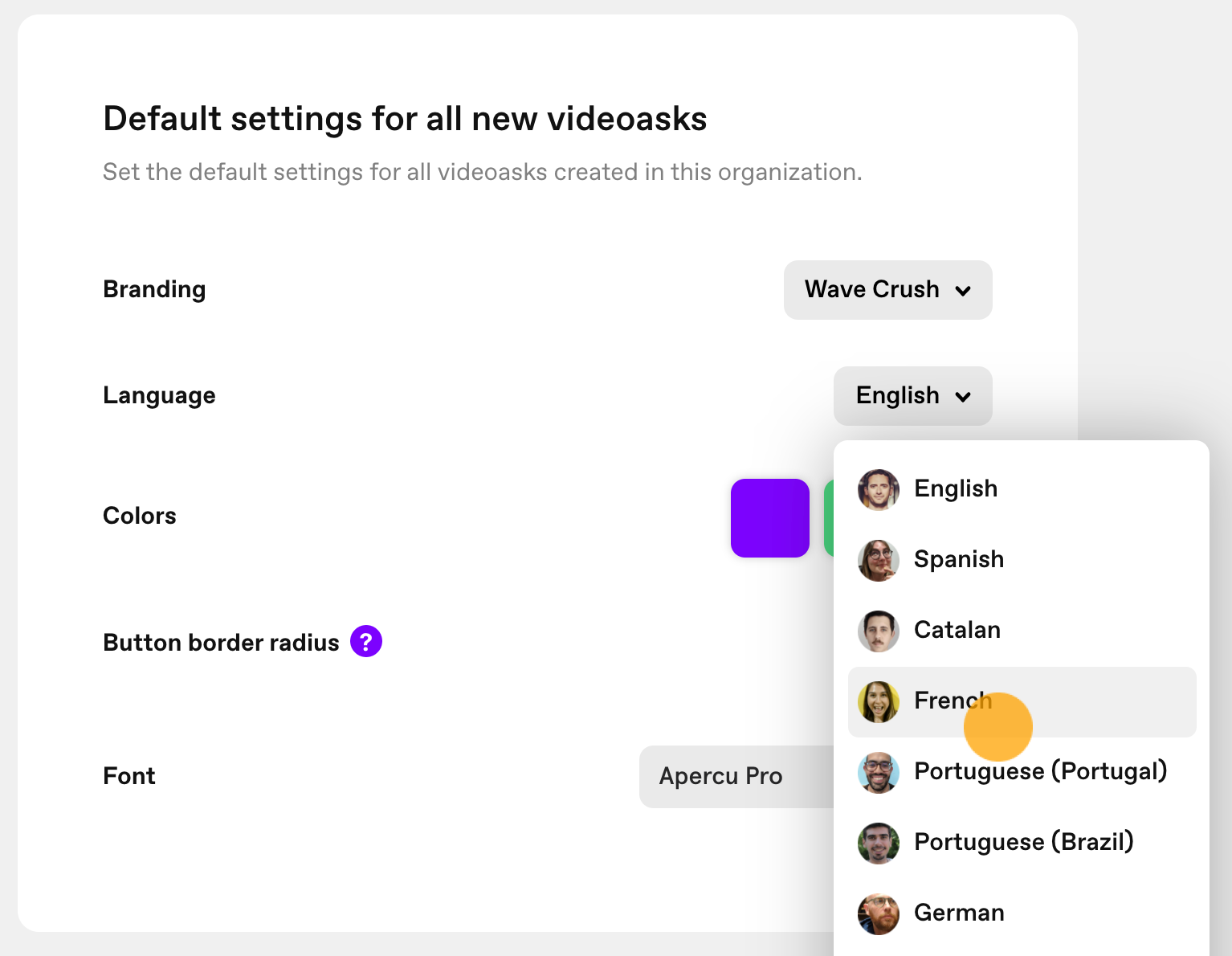 4. Select default colors.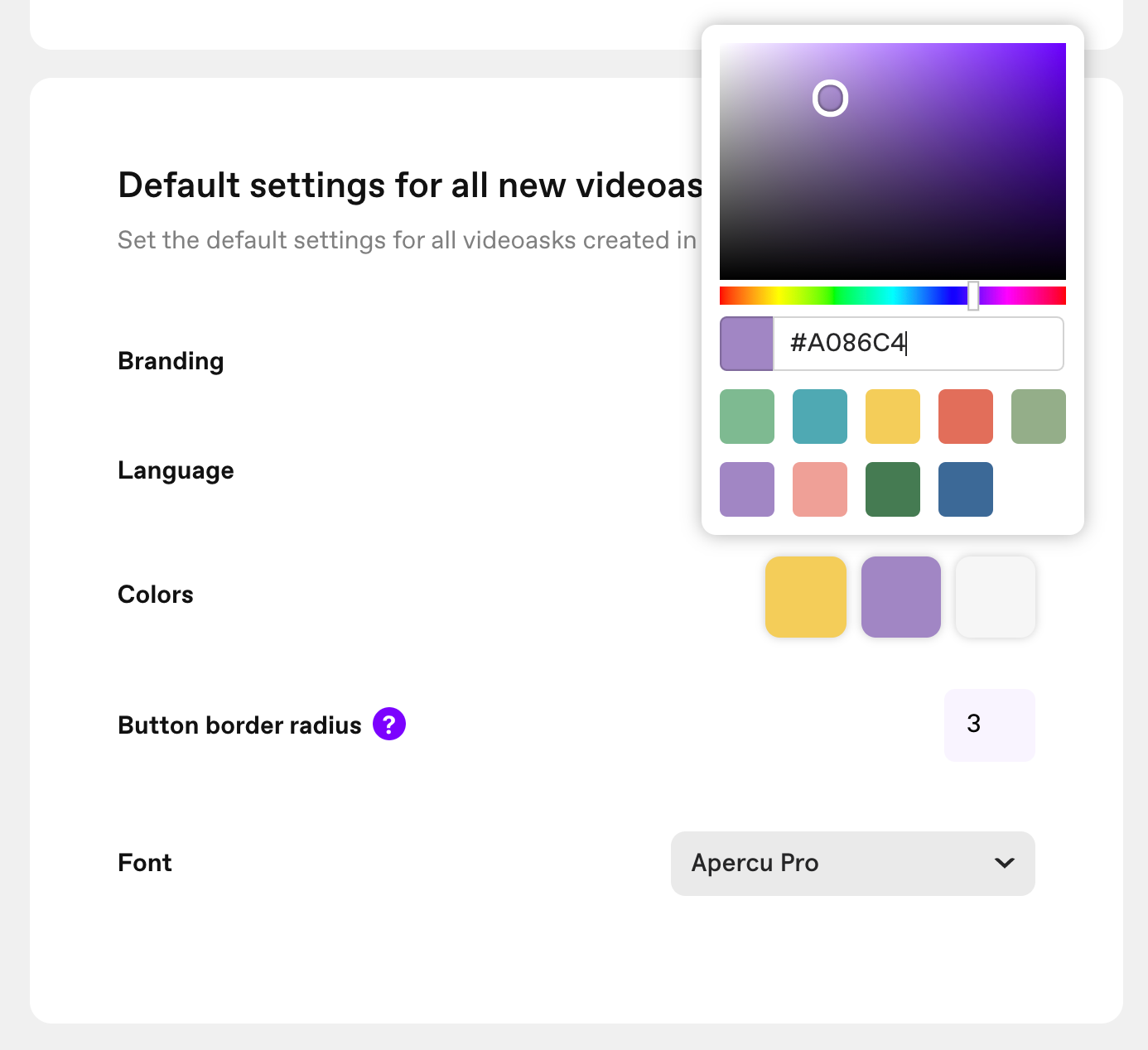 5. Set a default button border radius.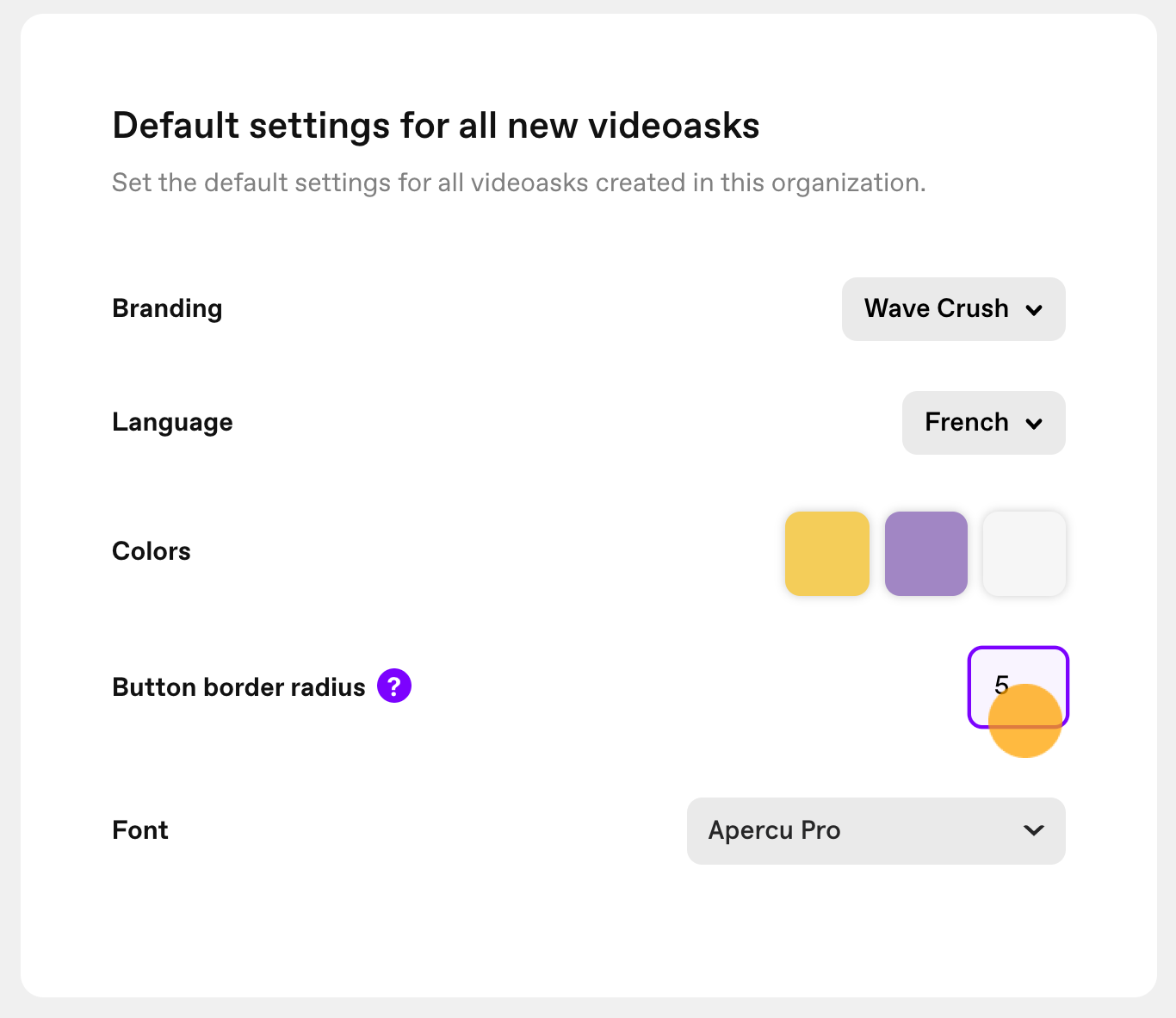 6. Select a default Font from the dropdown menu.
That's it! Now whenever you create a new videoask in this organization, these settings will automatically be applied.
💡 Tip: Explore other advanced settings.