You can update your VAT/GSTIN/Tax ID from your user dashboard under Plan & Billing.
Once updated, this information will be used for any future invoices (but will not update any historic invoices).
1. From your VideoAsk account, click the letter icon or gravatar to open your user menu.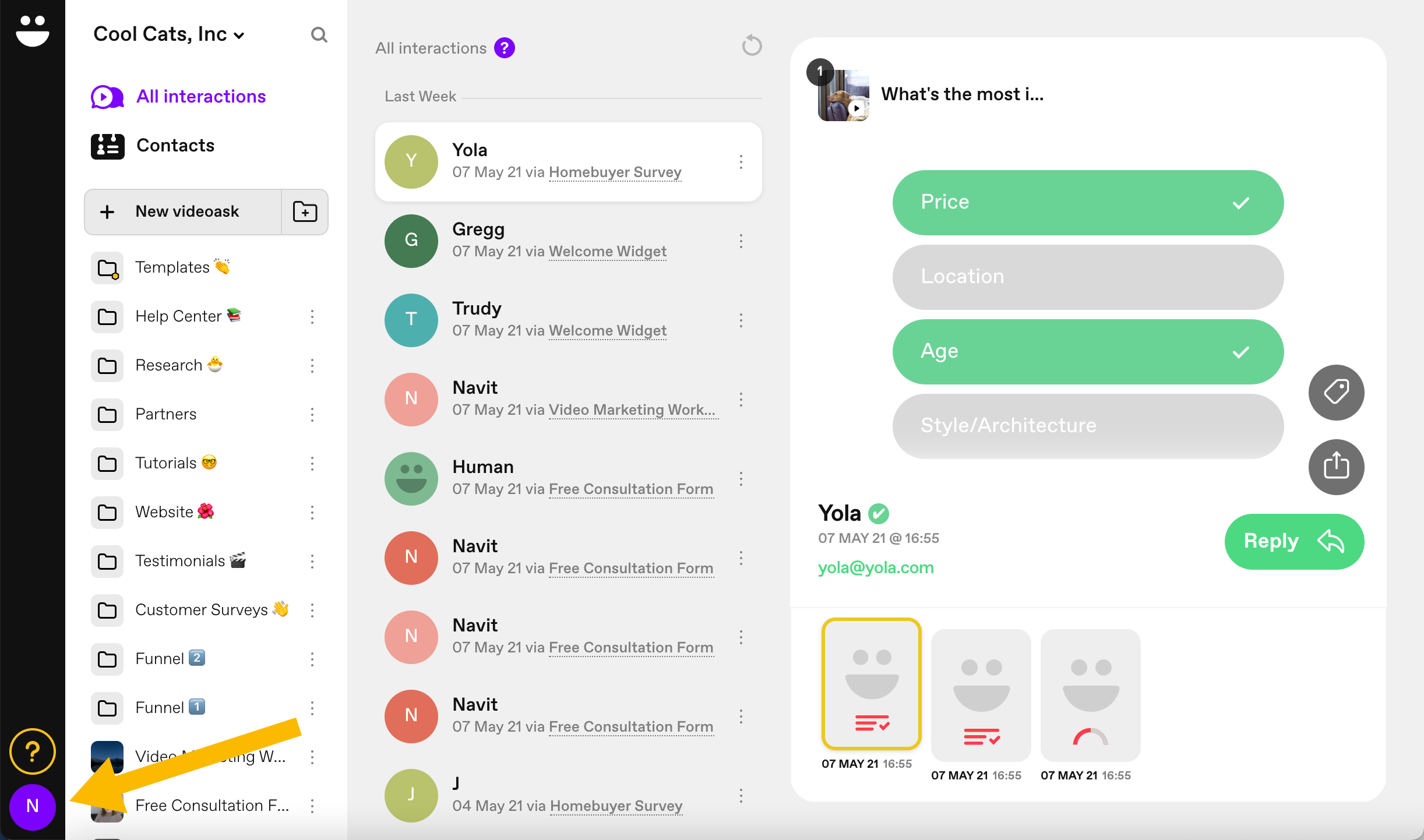 2. Select Plan & Billing.
3. Here you'll see your current plan:
4. Scroll down and click Manage billing information.

5. Select Billing & Shipping Addresses.
6. Click the address box.

Make any desired updates to your VAT or Tax ID, and click Update.
Note: If your billing address is located in Spain (with the exception of the Canary Islands), you'll be charged VAT regardless of whether you add a VAT number, as VideoAsk is a provider based in Spain.